Jersey Freeze Ice Cream is located on Highway 14 South in  Monroe, Iowa.  We sell soft serve ice cream, malts, shakes, sundaes, Jersey Freezers, slushies, and smoothies. We also have a Flavorburst machine to add special flavor to our cones. Sandwiches offered are BBQ Pork and hot ham and cheese.
We are typically open from mid March to mid October.
Our Start……
In 1992, brothers Brad and Lynn Donahue were sitting around one day, hungry for some ice cream. That's when the idea struck them….Monroe needed an ice cream store. So in May of 1992 Jersey Freeze opened in a custom built building next to Monroe Foods in downtown Monroe. The new store had one ice cream machine and one cash register.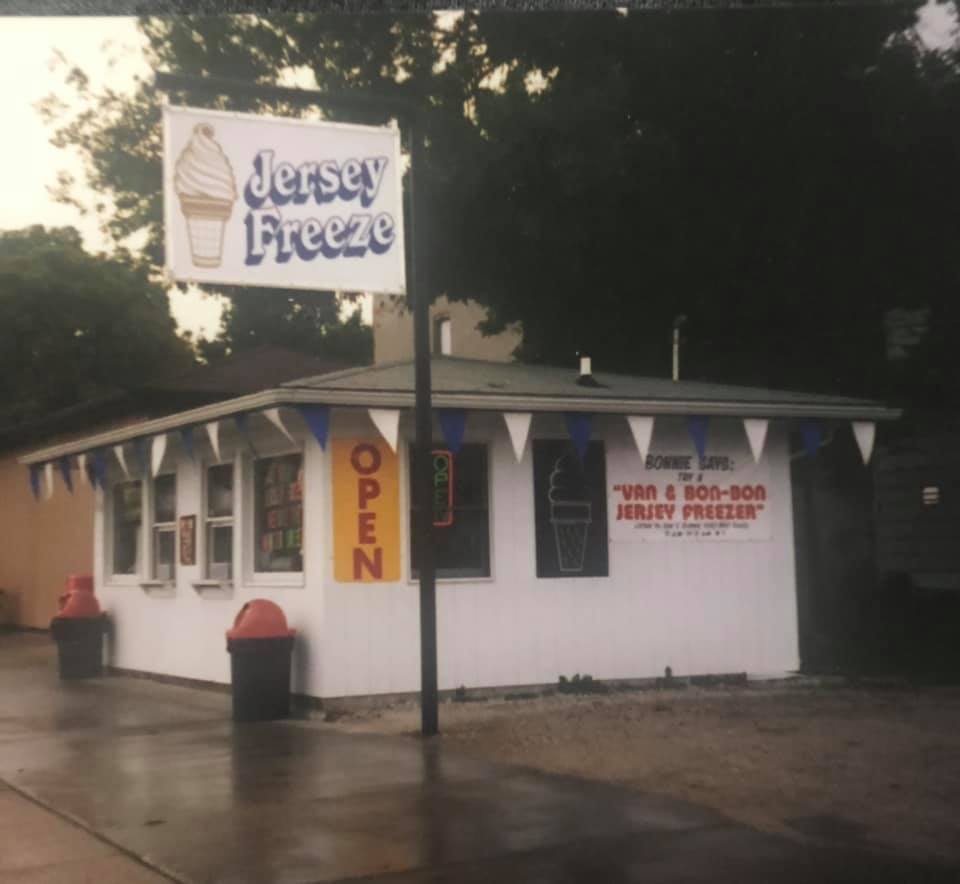 Our Name………
Where did JERSEY FREEZE come from?  To answer that question, we need to look to some 1950 history.  A couple by the name of Ethyl and Everett Tyrrell operated the original Jersey Freeze in a small (12 X 12) building that sat on the NE corner of the square in Monroe.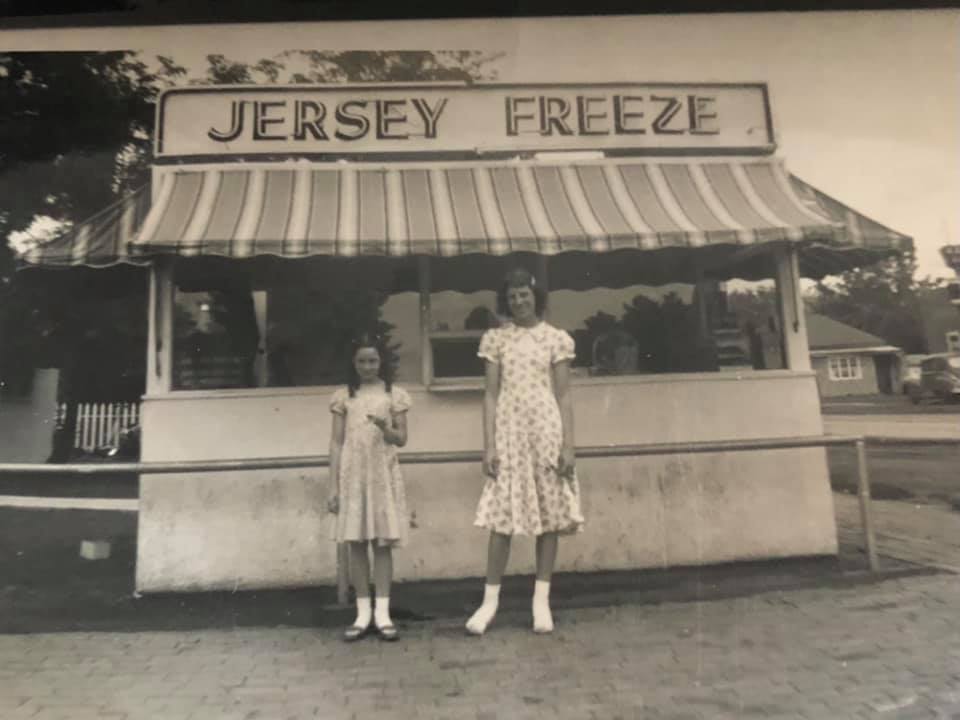 In the early 1970's the Tyrrell Jersey Freeze fell victim to "progress" when Highway 14 was widened to 4 lanes and took out JF.
Rumor has it that Everett raised Jersey cows and that's how the name JERSEY FREEZE originated.  Since the Donahue ice cream store was within a few feet of the original JF site, the name was a natural.
Brad and Lynn contacted Mrs. Roy (Mary) Tyrrell Cupples in Nebraska and asked for her permission to use the Jersey Freeze name.  She thought that was a great idea. The name is now owned by and registered to Donahue Bros. Inc.
We Grew………
By 2000, Jersey Freeze had outgrown their building. Since Highway 163 was being re-routed south of Monroe, a location near the 163 and Highway 14 intersection seemed like the place to be. In July 2000 Jersey Freeze No. 2  opened for business in a new building on the corner of Highway 14 and County Line Road.
In 2005 the original downtown location was closed. Donahue Bros still owns the building and it is occupied by ALL ABOUT PIES.
By 2014 Jersey Freeze had outgrown the second building and in the fall of 2014, construction began on the newest Jersey Freeze building located just across the highway from store #2, between Casey's and Subway.  On April 17, 2015 Jersey Freeze opened in their new building.
Popular features of the new store include the drive up window, a larger parking lot, a larger canopy seating area, and new menu items which include the pie Jersey Freezer made with pie from ALL ABOUT PIES, seven flavors of THELMA'S Ice Cream Sandwiches, and Smoothies.
Employees enjoy the spacious work area and more serving windows.
Lynn Donahue is the owner of Jersey Freeze.  Kelsey LaZella and Lainy Wilson assist him in managing the store.
Our Goal……
To continue providing a great product at a reasonable price in a friendly atmosphere.